If you've ever been annoyed by videos that play automatically on some websites, Firefox's Update 66 will have a new feature to help alleviate the irritation. Rolling out on 19 March, it will come with a new feature that automatically blocks the audio of autoplaying videos.
And it's a pretty straightforward feature to use as well. Any playback will be blocked by default if it contains audio. This block is only lifted once the user presses the play button, indicating that they want the audio to be played.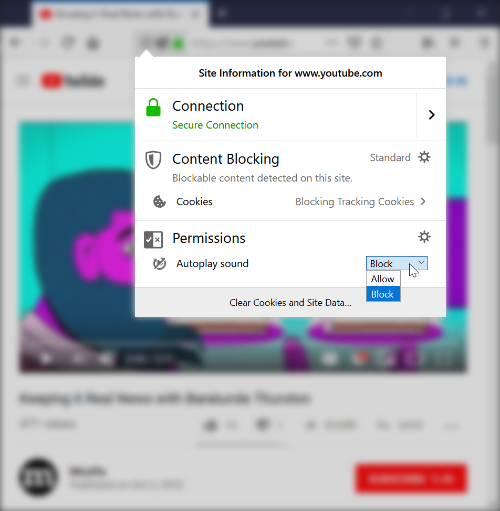 If you want to white-list a site – like YouTube, where you want the sounds of autoplaying videos – then the option is about three clicks away. For developers, if they want videos to be autoplayed then they'll have to set them to mute by default and let users decide what to do with them.
Mozilla's software engineer Chris Pearce states that the company is also working on web audio content, but it's not finalised just yet. That said, Mozilla still intends to roll the feature out within 2019.
(Source: Mozilla via Ars Technica)
Follow us on Instagram, Facebook, Twitter or Telegram for more updates and breaking news.
Back to top