Cloudflare launched its 1.1.1.1 DNS service one year ago. The service is aimed to help speed up DNS request, improve privacy, and give users an overall boost in internet performance. The 1.1.1.1 app was later introduced for Android and iOS devices back in November, and now, it's adding Virtual Private Networking (VPN) functionality.
The new VPN is called Warp. Like all VPNs, Warp encrypts all of your data and traffic that comes and goes through your web browser, making them end-to-end encrypted. It's built around the UDP protocol and optimized for mobile internet communications.
Cloudflare says the combination of the 1.1.1.1 DNS service and Warp VPN would offer users overall network improvement.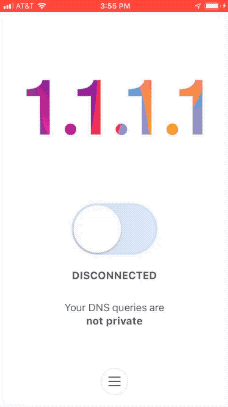 In terms of security, Cloudflare promises that the service will not write user-identifiable log data to its hard drives, neither will it sell or use your browsing data for its own benefit. On that note, Cloudflare assures users that they won't need to provide any personal information to it, in order to use Warp.
The Cloudflare 1.1.1.1 mobile app is freely available for download on Android and iOS. The standard Warp VPN will also be free but you have to join a waitlist for now. If you need something faster, Cloudflare is also offering a premium version called Warp+ that will have extra features and better performance.
(Source: Cloudflare // Image: Cloudflare)
Follow us on Instagram, Facebook, Twitter or Telegram for more updates and breaking news.
Back to top