Mobile games run a freemium model more often than not. These games are usually supported by either microtransactions, ads, or both. But ads may annoy paying players, affecting their decision to spend more. Dealing with this is Google's machine learning solution to only show ads to players who are not likely to spend anyway.
The company published an entry in its Ads Blog, stating that the feature has been added to its AdMob platform. If a user is predicted to be a spender, then that user will not be shown ads. For those who are identified as someone who won't be spending, ads will show up as usual.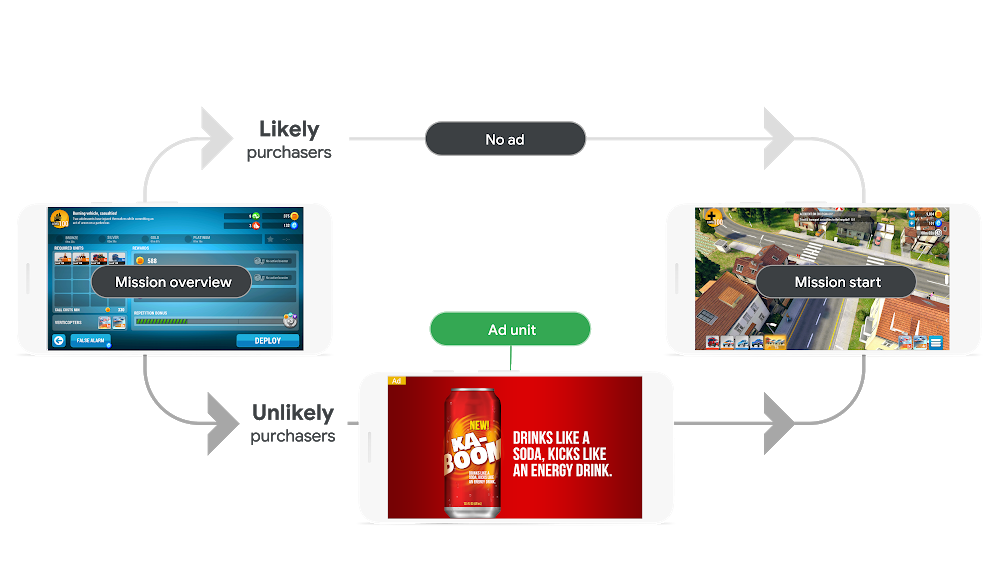 On one hand, not being a big spender may lead to an experience that's frequently interrupted. On the other, if the game you're playing implements both this and the "Rewarded Products", then it may not be all that bad an experience, since you'll actually be rewarded for going through the ads.
Google says it will be sharing more about this during the Game Developers Conference (GDC) 2019. It's during the same event where the company intends to share more of its plans for the gaming market as well.
Follow us on Instagram, Facebook, Twitter or Telegram for more updates and breaking news.
Back to top