In a bid to compete with rival company TikTok, YouTube has just launched a new short-form video creator called YouTube Shorts. The company introduced this in hopes that users will shift their attention from its competitor in favour of creating content on its video streaming platform with this new feature.
As previously reported on our site back in June, YouTube Shorts works in similar TikTok fashion by allowing users to create a 15 seconds video that can also be set to music. As for now, the platform's team is currently working along with several music artists, labels and publishers to expand the music availability for wider coverage.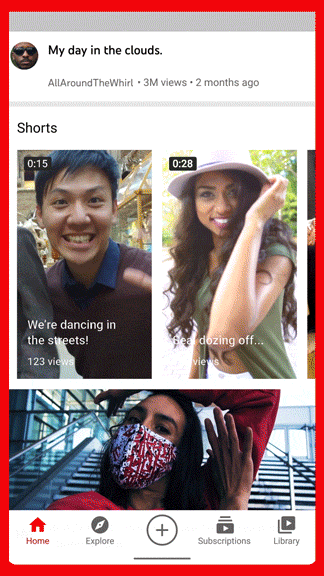 Users can access the Shorts feature by tapping on the Click icon, which will be included with a multi-segment camera to help users combine several video clips together. Additionally, there will be a toggle for speed controls to adjust the video's playback speed in a video, and a countdown timer is included as well for recording purposes.
YouTube Shorts is currently in its beta phase and is set for roll out in India only for now. However, the company has mentioned that they intend to add more features while at the same time, expand the new feature to more countries in the coming months.
(Source: The Verge, YouTube Official Blog)
Follow us on Instagram, Facebook, Twitter or Telegram for more updates and breaking news.
Updated 9:25 am, Thu, 17 September 20
Back to top